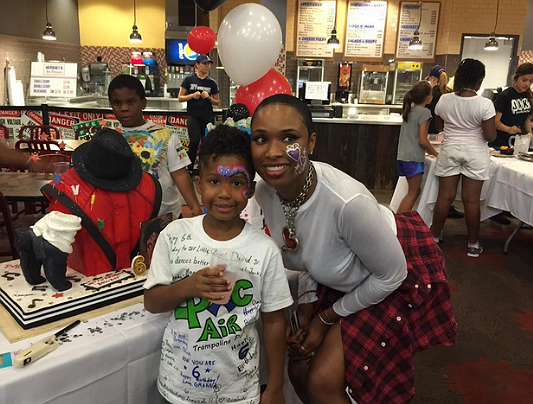 Happy Birthday David! Jennifer Hudson and David Otunga Sr.'s son celebrated his sixth birthday on Monday with mom, dad and family friends.
Several loved ones stopped by little David's party that had Michael Jackson at the center. "My baby loves Micheal Jackson! So @davidotunga and I had to get him a Mj bday cake ! All the key pieces ! From the hat, to the gloves , to the socks n Jacket too," shared Jennifer along with a picture of her son's spectacular cake. The singer also uploaded a photo of David with his grandmother and aunt. "Granna, mommy , aunt juju and me!"
David may soon be exploring new horizons with his mom. Jennifer recently talked about her Broadway debut in 'The Color Purple' with TODAY, and discussed her and the family's stay in New York. "He's excited," said Hudson of her son. "He's like, 'Mommy? So we're moving to New York? When are we moving?' And every time we come throughout the summer, he's like, 'Are we here to stay now?'"
Little David is Jennifer Hudson's only child with fiance David Otunga. The youngster was born on August 10, 2009. See video footage from his party below!
https://instagram.com/p/6OwKAeOElB/
https://instagram.com/p/6OvqEEOEkt/