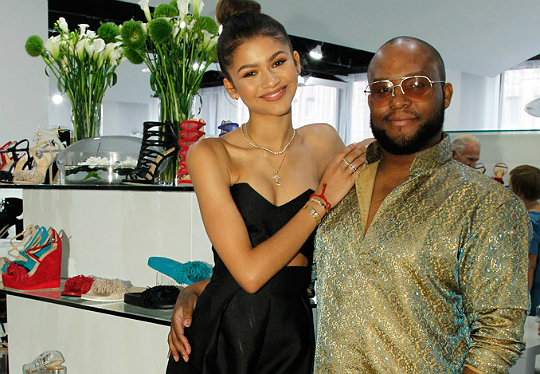 Zendaya Coleman is building her empire. The young star recently launched her shoe collection in collaboration with her personal stylist, Law Roach, that includes high heels and flats.
"I wanted shoes that were going to speak for themselves," says Zendaya of her line. "If [consumers] didn't know who the heck I was, which a lot of people don't, they are still going to like the shoes. I don't want people buying because they're Zendaya shoes — they are for everyone."
Coleman certainly tried to create shoes for everyone as her brand is moderately priced (under $225 per pair) and provides variety. Customers can choose from the traditional high heel or go with the wedged look. There are also flats for less formal events.
In many ways the line matches Zendaya's personality. "If you're going to the airport, I'm not the lady to wear heels — I'm just not going to do it," shares the young star. "If I'm going to an event, I wouldn't be caught dead in flats. I love to be tall on red carpets."
Get an up-close look at Zendaya's shoe collection below!
Photos: Footwear news