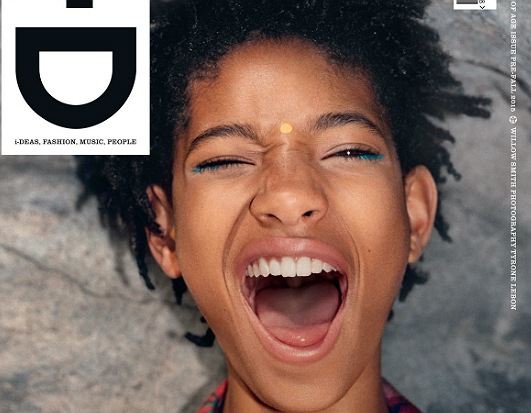 Willow Smith gets down to the root of age and music in her recent interview with I-D magazine. The young star tells the editorial that her career as a recording artist is only one facet of her life.
"What I do isn't about the music; it's about the connotation it has and how it impacts the teenagers," says Miss Smith. The celebrity also shares how she thinks maturity should be measured in society.
According to Willow, age is "a superficial number calculating how many years your physical body has been on earth, but not your soul." She further explains, "Age is something used to categorize us. But to be honest, it doesn't mean shit. If you're good enough, you're old enough, in my opinion."
See what else the teen had to say in the latest issue of I-D magazine. Willow is Will and Jada Smith's only daughter. The couple also have a son named Jaden.
Photo: I-D Magazine