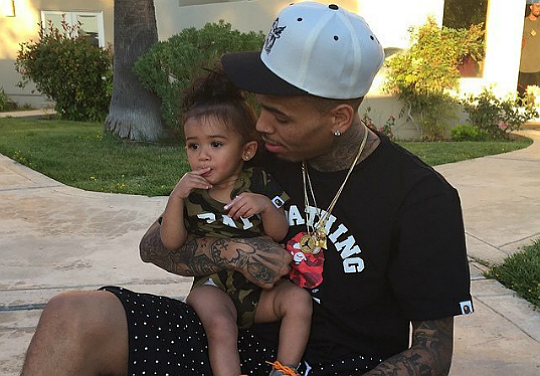 Children should not be used as pawns by adults. That's what Chris Brown thinks and says in his latest series of tweets. The R&B singer took to social media to express frustration in women who use their kids as a way to have control.
"Some men my age run from their responsibility as fathers. I embrace mine. Just sucks that some females use children as meal tickets," wrote Chris. He further explained, "Using a child as leverage is never ok. The highest praise to the men who actually want their kids."
Chris and his daughter's mother, Nia Guzman, are currently involved in a custody battle that is heating up in court. In her more recent statement, Nia accused Chris of being irresponsible and exposing their daughter to the wrong crowd. She also said that Chris' friends are substance abusers. Meanwhile, Chris has filed for a paternity test so that he can go for full custody of his daughter.
Royalty Brown is Chris Brown's only child with Nia Guzman. She celebrated her first birthday earlier this year.