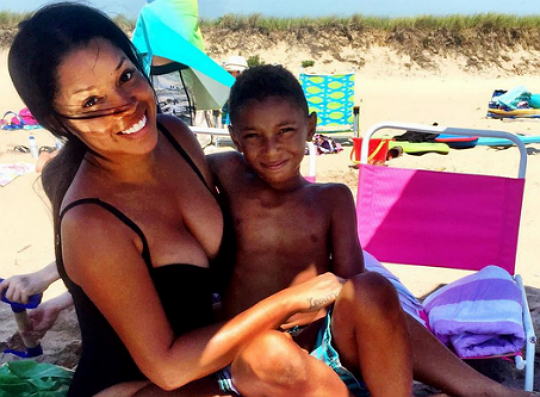 Kasseem Dean, son of producer Swizz Beatz, has been enjoying an eventful summer. The youngster was recently photographed while at the beach with his mom.
"SONday beach picnic," shared Mashonda Tifrere on Instagram. The singer also uploaded a picture of her and her son relaxing on the shore. Mashonda and Kasseem were fully prepared for a day of fun as they had their beach chair and umbrella.
Kasseem shared pictures from his days at camp and in the United Kingdom earlier this month. While in London, the youngster visited his sister. He and Nicole shared a few laughs over a meal and took pictures with "invisible people" on the street. Little Kasseem has also dabbled in a bit of art and enjoyed a bit of "camp life" with good friend Johan Jackson these past few months.
Mashonda does everything within her power to ensure that her son has a pleasurable childhood. "Co-parenting is not about your feelings, or those of your ex-spouse, but rather about your child's happiness," said the singer of her and Swizz's relationship since their divorce. "It's okay to be hurt and angry, but your feelings don't have to dictate your behavior," added the star. "Instead, let what's best for your kids—you working cooperatively with the other parent—motivate your actions."
Kasseem is Swizz and Mashonda's only child together. The former couple moved for separation in 2010 after six years of marriage.