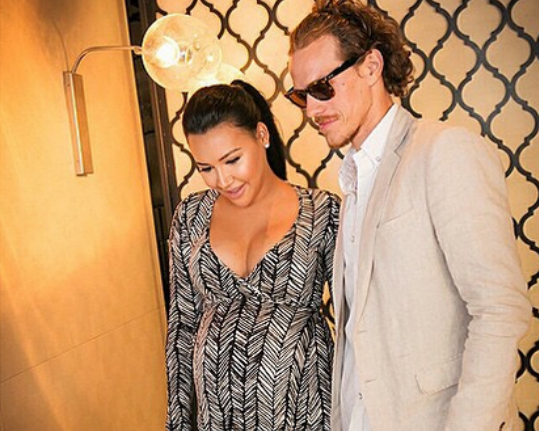 Naya Rivera's baby shower was everything that she imagined and more. The Glee star told fans that she and her husband, Ryan Dorsey, were blown away by the attention to detail put into the various facets of their little one's party.
"They wanted to create a lovely, serene environment with white and ivory tones where guests could enter a room that would keep their minds at ease," said one attendee of party planner Sharon Sacks' vision for her gathering.
Naya was certainly impressed by the decorations and cake that was crafted to perfection by Hansen's Bakery. "We were blown away by how beautiful our cake for the baby shower was! @hansencakes turned my favorite childhood book into a sweet treat," shared the star on Instagram.
Family and memories were certainly at the center of the party as several guests commented on Rivera's mother, Yolanda, who shared hilarious stories about the Glee star's childhood. "There was lots of laughter," said one guest. "You could feel all the joy in the room."
Naya and Ryan are expecting their little one to arrive in coming weeks.
Photo: PEOPLE