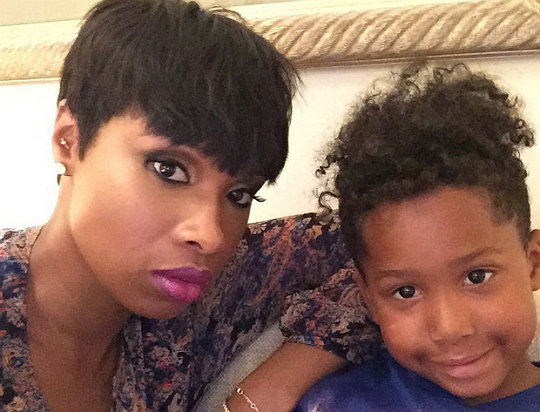 Jennifer Hudson doesn't hit the gym as often as she used to now that she has a demanding schedule that calls for her to be away from home for extended periods of time. This is why the award-winning singer relies on her son, David Jr., to keep her fit.
"In the summertime, I like to do outdoor activities with my son like bike riding, playing basketball or skating," says Hudson. "Big David and I are very active parents," adds the star.
"We were outside in our front yard recently playing ball and I was like 'What other parent does this?' I know they think we're the strangest people, but we keep up with the kids."
Jennifer has certainly come a long way in her weight loss journey. The star served as ambassador for Weight Watchers for a number of years and even wrote a book on her pilgrimage that took her from a size sixteen to six.
"I throw the pancakes across the room," said Jennifer during one interview. "I don't let the food intimidate me. If it's too much, I just get rid of it, but I make sure to watch what I put in my body. And I make sure I know what it is. It's all about portions for the most part. I don't work out a lot, but I do like to be active."
Little David is Jennifer and fiance David Otunga Sr.'s only child. He will celebrate his sixth birthday on Monday, August 10, 2015.