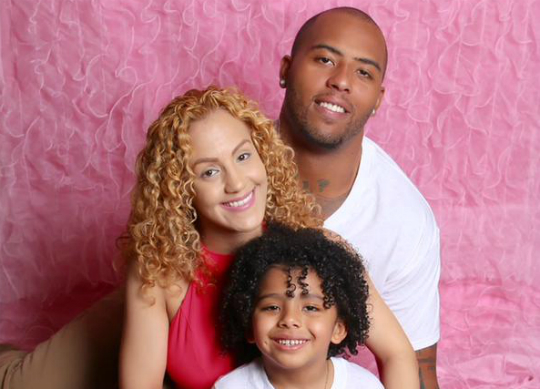 Andrew Quarless and his family are in mourning after losing the newest addition to their family a few days ago. Arielle Cecilia Quarless was born on July 29, 2015, but died shortly after taking her first breath.
"Arielle Cecilia Quarless was born July 29th 2015 at 4:16 pm 7 pounds 13.7 oz 21 inches," Andrew shared with social media fans. "I want to thank all my family, friends, teammates, coaches/staff, and fans for being such a support to me and my family.. My life will never be the same but with everybody's help we have been able to celebrate and honor my daughter's life, and this means the world to me I promise.. We were planning to have a baby instead we had an angel #GodsGifts"
The NFL star told the press that his daughter's death has been especially difficult for his son. "He was really looking forward to being a big brother," shared Quarless. "I thank this team for the type of support they have given me to help me get through this. Just very thankful for these guys. It's really a family in here. It's really a family."
Andrew and Rosie announced their expectancy a few months ago. The couple shared the sex of their baby on Instagram in May. Arielle was the couple's only daughter.