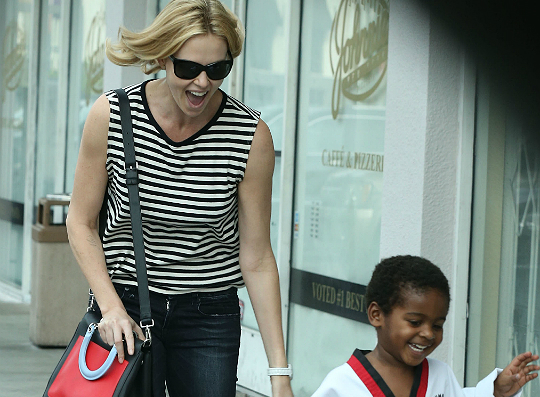 Charlize Theron has reportedly added another little one to her happy family. The actress has adopted a baby girl named August, according to several media sources.
E! News reports,
"Charlize Theron has adopted her second child, an African-American baby girl named August, who was born in the United States in July, a source confirmed to E! News Saturday."
Although Theron has not confirmed the adoption, she has not denied adding August to her family either.
It wouldn't be a surprise if Charlize has decided to add a baby girl to her clan. The actress discusses the joys of motherhood whenever she talks about her son. "It's strangely everything that you've hoped for and it feels so right," said Charlize shortly after adopting Jackson three years ago. "I don't know how else to say it," the actress added. "I feel like I can't remember anything prior to him, I feel like it was always just meant to be what it is."
Charlize Theron adopted Jackson out of South Africa in 2012. The little one celebrated his third birthday earlier this year.