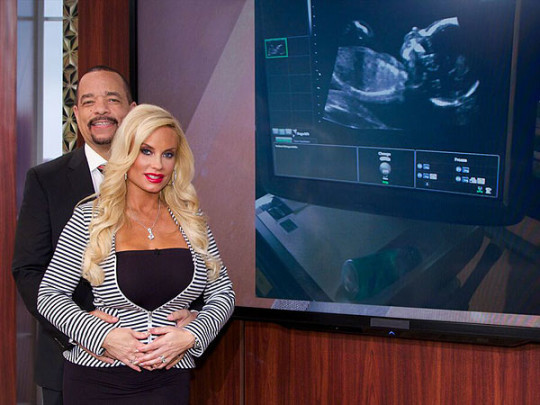 Ice-T and wife Coco Austin are expecting to add a girl to their happy family this winter. The celebrity couple revealed the sex and name of their baby during the premiere episode of their day time talk show.
"It's a girl," shared Ice-T with audience members. "And she's already got a name: Chanel." Coco also talked about her expectancy on the show, telling fans that she was 21 weeks pregnant and expecting her and Ice-T's child to arrive in December. "I haven't gotten sick one time," said Austin. "I'm breezing through this."
It was just a few days ago that Coco discussed her husband's reaction to her pregnancy with PEOPLE. "I took the test and when I found out, I ran downstairs. He was on the computer and I was bawling, screaming. He thought someone died," shared Austin. "He was just as surprised as me," added the star.
This will be Coco and Ice-T's first child together. Ice is already the proud father of three children.