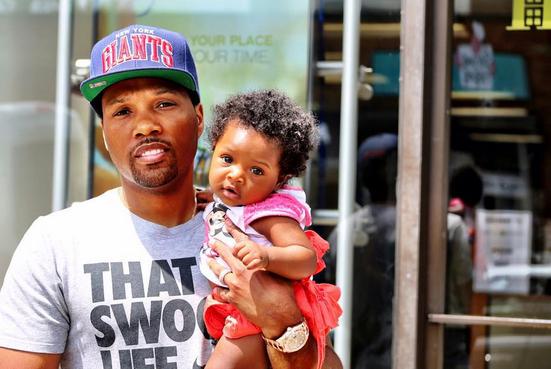 Yandy Smith and the kids enjoyed a day of adventure with dad Mendeecees on Wednesday. The Reality TV star took her little ones to see their father at work in Hrlem and the youngest member of the clan, Skylar, was definitely in the spotlight.
"We're at work with daddy today," captioned Yandy underneath a picture of Mendeecees holding their daughter. The little one gave the camera a pose while resting in her father's arms. Mendeecees also doted on Skylar by telling Instagram fans that she was "Daddy Lil Girl." The rapper gushed about his sons as well saying, "My Lil Guys Are Getting Big Fast."
The Love & Hip Hop star strives to be an active father, which is something that Yandy cherishes. "The way he loves his son taught me how to love my children," said the celebrity mom during a recent interview. "When I met this man he was always bringing Lil' Mendeecees, at the time he was a little, little baby and he was everywhere."
Having his son with him at all times made Yandy fall for Mendeecees. "I just loved how he loved him so much, and I was plotting like when I have kids I'm going to have kids with him, because he knows how to be a daddy," shared the reality star.
Yandy and Mendeecees have two kids, Skylar and Omere, together. Mendeecees Jr. is Mendeecees' son from a previous relationship.