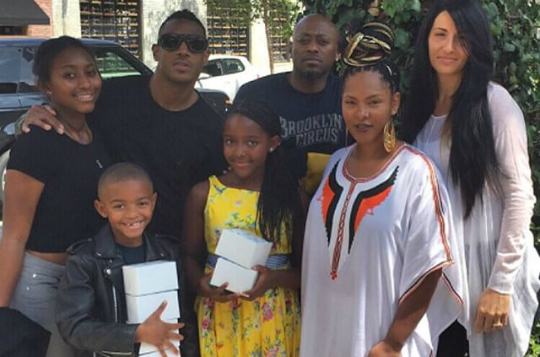 Omar Epps is promoting fatherhood. The actor recently partnered with Purleland Pictures to produce a documentary that encourages dads to be active contributors to their children's lives.
The film, entitled Daddy Don't Go, follows four fathers who are on a mission to remain involved in their kids' lives through the good and bad times. These dads refuse to abandon their children and, through their struggles, hope to spread the message of endurance to parents nationwide.
Thousands of children in the United States live in fatherless homes. Although this trend of single parenthood is growing in popularity, statistics prove that children who live in homes where the mother and father are present have better socio-emotional and academic experiences.
As the father of three kids, Omar Epps knows the benefits associated with being an active dad. In fact, he reaped a few of them earlier this month when his kids, along with his wife Keisha, threw him a birthday party.
Omar has two daughters, Aiyanna and K'mari, and a son named Amir. Watch the trailer for Daddy Don't Go here.