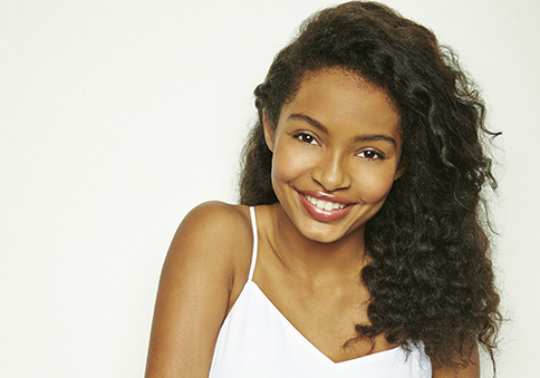 Season two of Black-ish will premiere in autumn and the eldest child of the Johnson family couldn't be happier. Actress Yara Shahidi, who portrays Zoey Johnson on the show, recently stopped by a Boys and Girls Club in East Los Angeles where she empowered young girls and told media that she is thoroughly enjoying her gig on the hit series.
"I enjoy working on set," said Yara. "Everyone encourages you to succeed in what you're doing. I learn a lot about improvisation working with actors like Anthony Anderson."
Although Black-ish is her second major television role, Yara portrayed a young Olivia Pope on Scandal a few months back, the young star has been in show business for more than a decade. Shahidi's mother is also an actress who would often take her daughter onset. In fact, Yara got her start alongside her mom who featured her in a commercial when the teen was just six weeks old.
"When you want something you should go for it," shared Shahidi of her upbringing and growing career. "The worst anyone could tell you is no."
The young star further explained, "The best advice I've received about acting was from my mother. She always tells me 'when you stop having fun, quit doing it' and that's exactly what I'm going to do. Keep acting until I can't anymore."
The second season of Black-ish premieres on ABC on Wednesday, September 23, 2015, at 9:30/8:30c.