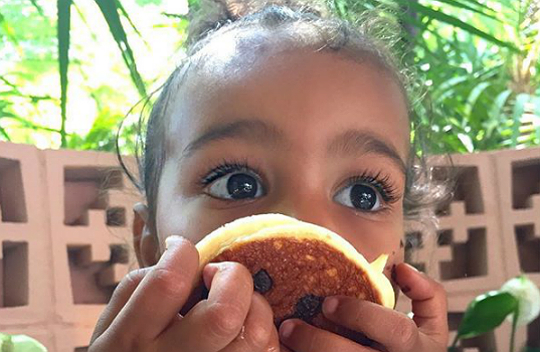 We can't get enough of North West! Kim Kardashian-West recently shared pictures of her daughter enjoying a delightful snack, and thousands of fans were overwhelmed by her cuteness.
"Before," Kim captioned underneath a photo of North during the beginning stages of enjoying her treat.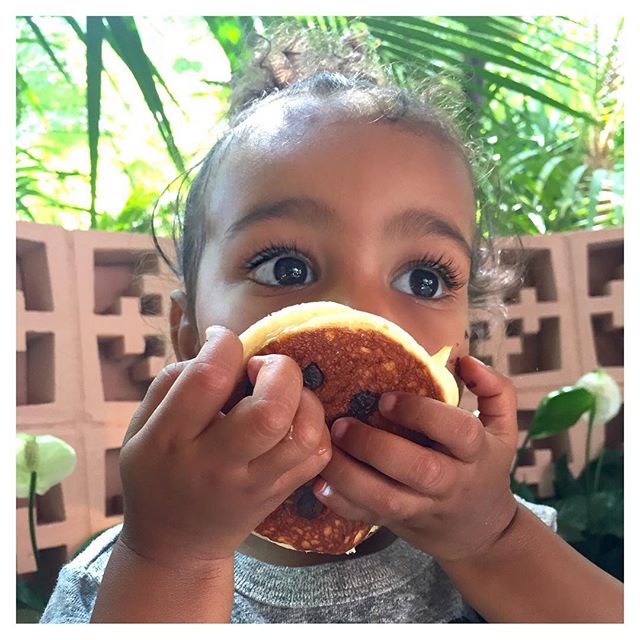 The celebrity mom later posted a picture of her daughter after the refreshment was gone. "After," shared Kim.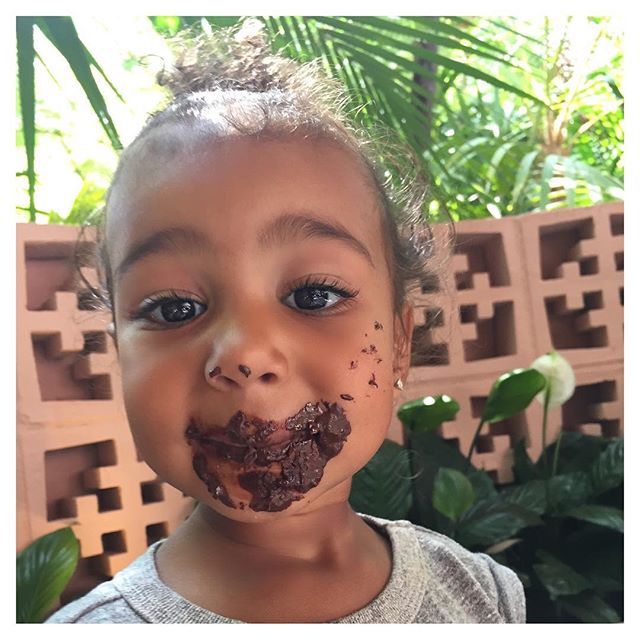 North has been spending a lot of time with her cousin, Penelope. The 2-year-old was videotaped this past weekend while hanging out with Penelope at their aunt Khloe's house. North was captured while laughing with her cousin, which made thousands of Khloe's Instagram fans smile. "Like a diamond," wrote Khloe.
While North has been cherishing the moments with family, Kim has been busy promoting Diclegis. "As you guys know my #morningsickness has been pretty bad," shared Kim. "I tried changing things about my lifestyle, like my diet, but nothing helped, so I talked to my doctor. He prescribed me #Diclegis."The Reality TV star also posted a picture of herself holding the brand's bottle.
She was so satisfied with the results that she advised expectant women to "ask your doctor about the pill with the pregnant woman on it and find out more www.diclegis.com." Kim and Kanye West are expecting their second child to arrive in winter.
https://instagram.com/p/5QmAYfBRoe/