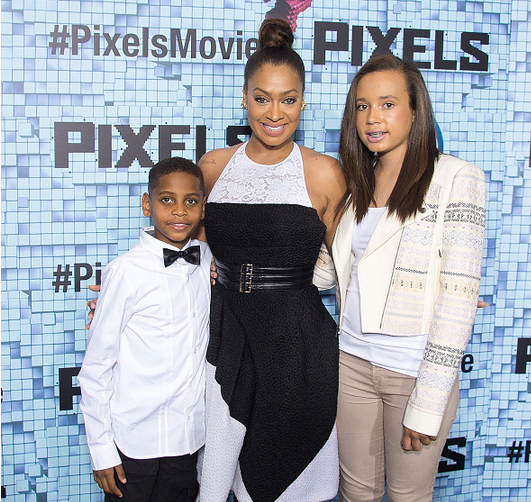 La La Anthony and her son were two of many celebrities to stop by the New York premiere of Pixels at Regal E-Walk this past Saturday. The television personality brought her sister, Avi, along with her to enjoy a film.
"I had the best time with my two favorite people," shared La La with Instagram fans. "My baby boy Kiyan and my not so little sister Avi. Love my fam," exclaimed the star.
Pixels promises to be a film that children and adults will enjoy. The movie focuses on Pac-Man and other famous figures from the Atari age of video games. According to the motion picture's premise, the characters have been sent to earth to attack humans after a trip to outer space offends aliens on another planet. Saving humanity falls on the shoulders of a group of video game fanatics as they are the only individuals in society who know how to destroy the pixel creatures.
You can see Pixels in a theater near you on Friday, July 24, 2015. Watch the preview below!