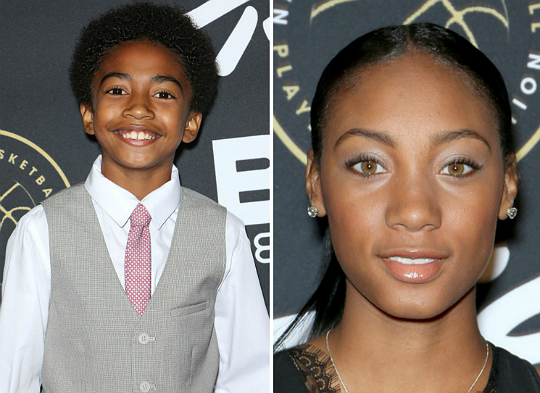 Blackish star Miles Brown was one of the award presenters at the first ever 'Players' Awards' presented by BET at the Rio Hotel & Casino on July 19, 2015 in Las Vegas, Nevada. Also in attendance at the event was Little League pitcher Mo'Ne Davis.
BET Networks partnered with the National Basketball Players Association to air the inaugural Basketball Player Awards.
"BET has established itself as a best in class presenter of Awards shows and special events and we are thrilled that we'll be working with the National Basketball Players Association to bring what will be a an incredible night of entertainment", said Stephen G. Hill, President of Programming, BET Networks. "This will be a unique show and we are looking forward to being the only network to dedicate a night to recognizing and celebrating the league's most exceptional and rising stars for their extraordinary abilities on t!he court".
See more pictures of the young star!