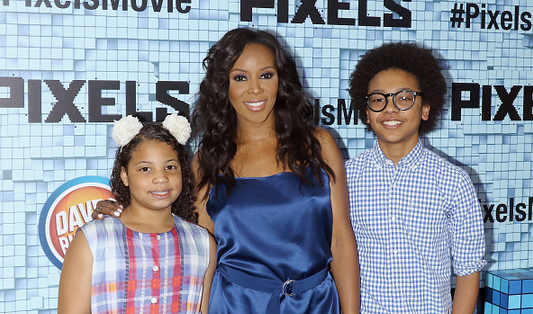 It was all about Pac-Man this past weekend as June Ambrose and her kids attended the New York premiere of Pixels at Regal E-Walk on Saturday. Summer and Chance were in fashion sync with their mom who was wearing a satin blue outfit.
Pixels promises to be a summer smash hit as it features Adam Sandler along with a number of other hilarious actors. The film centers around characters from the Atari age of video gaming. Sandler, starring as Brenner, leads the way as he and his crew seek to take down Pac-Man and other figures who were sent by aliens to destroy humanity. The stars must rely on their knowledge of video games to be victorious.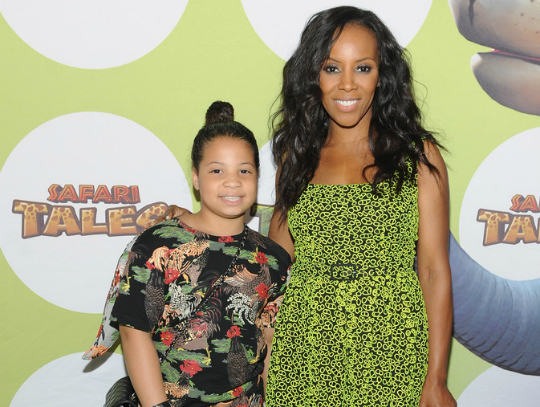 Screening Pixels wasn't the only thing that June and the kids did this past weekend. The celebrity mom and her daughter also attended the launch of Dino Tales and Safari Tales at the American Museum of Natural History. The event was held at the Kuato Studios on Thursday, July 16, 2015, in New York City and featured Dascha Polanco alongside other notable stars. June and Summer took several pictures and socialized with other attendees before leaving the affair.
June Ambrose has two kids with husband Marc Chamblin. Pixels makes its public debut on Friday, July 24, 2015.