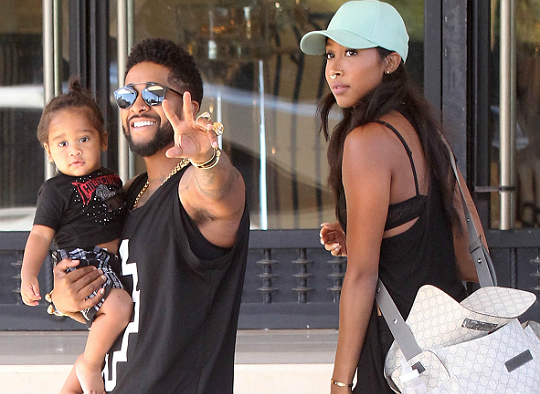 Megaa Grandberry is ready for the press. The little one was recently photographed while out in Beverly Hills with his mom, Apryl Jones, and dad Omarion.
Omarion and Apryl will soon celebrate their son's birthday. "The legacy continues," shared Omarion along with a cute candid of his son earlier this week. "My lil man about to be 1 next month. 1st born day gotta GO #MEGAA1st."
Fatherhood has changed the singer's entire perspective about life. "It's the best thing that's ever happened to me," shared Omarion during a recent interview. "I don't get mad when people don't return my calls. Or they say, 'We're not gonna play your record'. And I say 'Okay, it's okay'. It's like one of those things. It give me motivation. So, I'm so happy to be a father, and I can't wait to have more kids."
Megaa turns a year old on August 7, 2015.
Photos: Fameflynet/Instagram