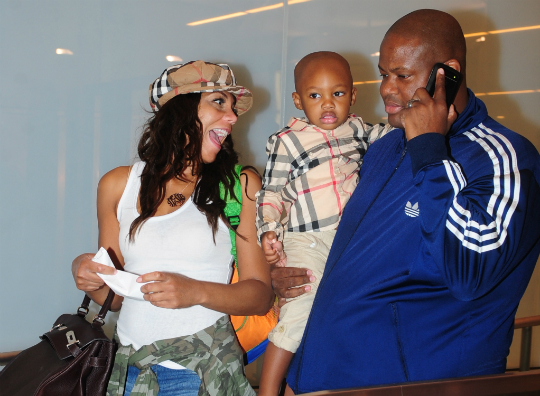 Logan Herbert is one fashionable toddler. The little one was recently photographed while making his way through LAX airport with mom and dad.
Logan wore a Burberry shirt that matched mom Tamar Braxton's hat. The youngster was held by his mom for a few minutes before being passed on to dad, Vincent Herbert, who carried him to the family's awaiting flight that was headed for Atlanta, Georgia.
Although their lives as entertainers are hectic, Tamar and Vincent find serenity in parenthood. "Logan goes with me everywhere and brings a normalcy to everything," said Tamar during one interview. "I make sure he knows I'm his mother and I put him to bed every night and he wakes up to me."
Logan also knows his father well. "They have some of the same clothes and it's the funniest thing. They both wear caps. It's like his mini-me," shared Tamar during the interview.
The Herberts celebrated their son's second birthday on June 6, 2015. Logan is Tamar and Vincent's first child.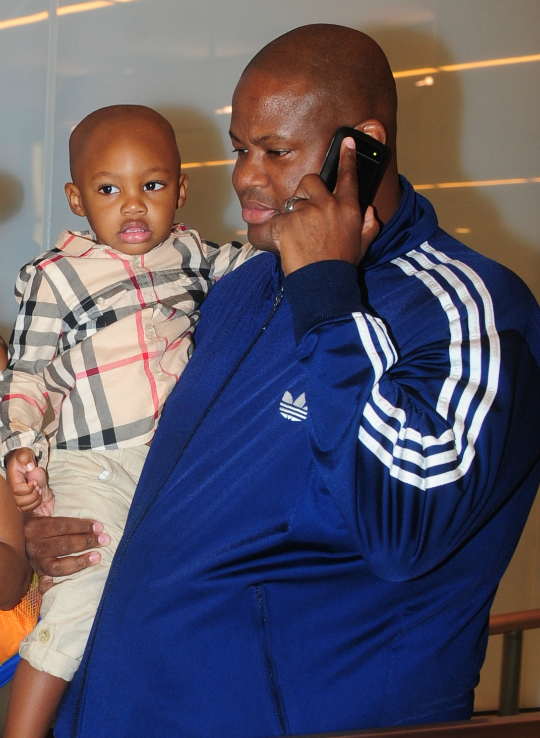 PhotosL Splashnews