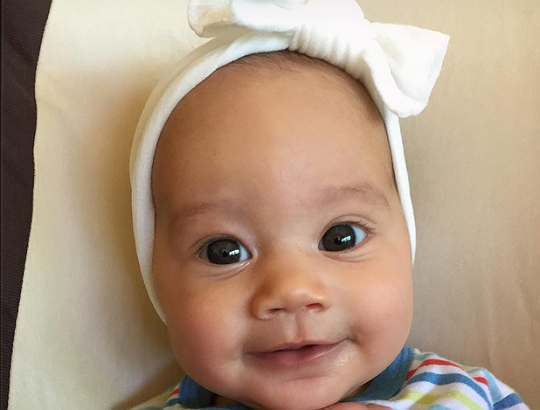 Wilder Faison is adorable. The little one was recently featured on her father's Instagram page to the delight of Donald Faison's fans.
More than 18,000 subscribers liked a photo of Wilder smiling while looking into the camera's lens. The little one was the center of attraction in the picture, and her cute headband took second place as important. "Cuteness," wrote one fan. "Beautiful," commented another.
Donald shared the story behind his daughter's name with Us Weekly a few weeks ago. "I was in London shooting Kick-Ass 2 and [my costar] Aaron Taylor-Johnson and his wife, Sam, have a child named Wylda. And I thought they were saying 'Wilder' and were dropping the 'R' because of their British accents. And it turns out their daughter's name was Wylda."
Faison shared the incorrect pronunciation of Wylda's name with CaCee and she loved it. "My wife was like, 'I love that name.' And it turns out that that wasn't the name of their child at all."
Still, everything worked out since Wilder's name has significant meaning. "Wilder means 'wild animal' and her middle name is Frances, and that means 'free.' And so accidentally, we named our kid 'wild and free.'"
Donald Faison and wife CaCee Cobb have two kids together. The actor has six kids in all.