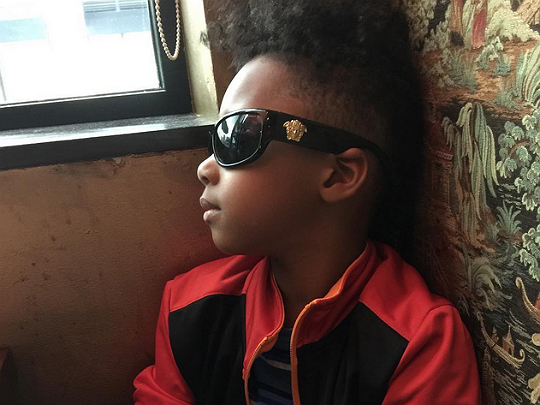 David Otunga Junior is a handy man and singer extraordinaire. The little one was recently filmed by mom while performing one of his favorite tunes.
"Boss baby felt like singing," shared Jennifer Hudson along with footage of David putting all of his energy into a song. The little one delivered the notes powerfully and showed emotion through facial expressions. Little David was also photographed while dressed as the late Michael Jackson. "I took @iamjhud and Little Michael Jackson out for sushi," shared proud papa David Otunga Sr. "Little Michael's too cool," added the celebrity dad.
Little David appears to be following after mom in pursuing a career in music. The little one apparently loves Michael Jackson, and is certainly not afraid to take center stage when performing. "When David was a baby, he loved when I sang songs to him during bath time," said Jennifer during an interview a few months back. The singer was promoting bath time in partnership with Johnson & Johnson at the time.
Perhaps Little David has taken away more than a few lullabies from the night time experience with mom. Watch the youngster perform below!
https://instagram.com/p/5DnVKhOEmx/