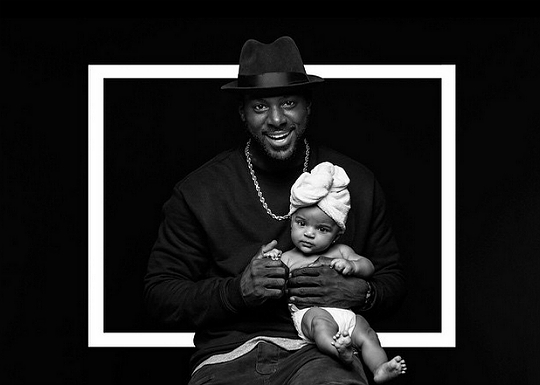 Lance and Rebecca Gross are taking advantage of every opportunity given to photograph their daughter. The celebrity couple recently shared new shots of Berkeley with social media fans.
Rebecca took pictures of her husband and daughter while they were seated. Berkeley was wearing her signature towel turban while being held by dad who couldn't take his eyes off his daughter long enough to look at the camera. Little Berkeley covered for her father by showing much excitement during the photo session. "I can't even handle these two," shared Rebecca. The celebrity mom took another picture of the father-daughter duo in which both participants were looking at the camera.
Lance has discussed the benefits of parenthood on several occasions. "Some of the most rewarding experiences being a father is being able to be present," shared the actor during a recent interview with Essence magazine. "Spending as many moments as I can with my little girl," he added. "It's amazing how things shift from worrying about yourself and what's next to this new life you've created."
Berkeley is Rebecca and Lance Gross' first child together. See more candids of the little one below!