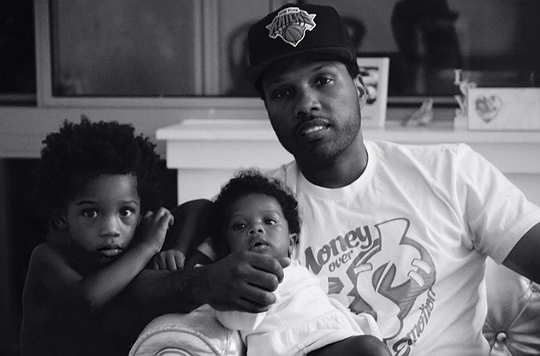 No matter how busy they are, Yandy and Mendeecees always put family first. The loving couple recently shared pictures and video footage of themselves with the kids.
Mendeecees was photographed while holding his daughter, Skylar, in his arms. The little one looked around as she sat on her father's lap. Omere was also in the picture and leaned on the chair that Mendeecees and Skylar were resting in.
Little Omere was videotaped while spending time with his little sister. "Omere Haven't Seen His Sister Since Friday And he wanna kiss and hold her," shared Mendeecees along with footage of the youngster giving his sibling affection. "He said, 'Daddy that's my daughter too,'" shared the rapper. "No No Son. Only Mines," wrote Mendeeceees.
The rapper and his wife are the busy couple with various projects on their plate that often require them to travel. In fact, Mendeecees recently returned from a gig that took him away from home for a few days. Yandy was also out of town recently, and was ever so grateful to embrace her stepson, Mendeecees Jr., upon returning home.
Mendeecees and Yandy have two kids, Skylar and Omere, together. The rapper has four kids in all. See Mendeecees interact with the youngest members of the Smith family below!
https://instagram.com/p/4z8u5-RTox/