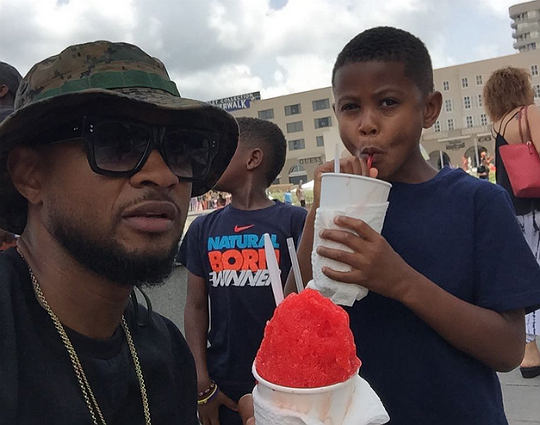 The Essence Festival was quite eventful for Usher Raymond and his sons. The R&B sensation rocked out onstage and then took full advantage of  New Orleans by celebrating Mardi Gras.
Naviyd and Usher V enjoyed the great snacks and sights that both festivities brought. The boys watched on the sidelines as their father performed, and then enjoyed a  snow cone after the show.
Naviyd and little Usher also spent time at a lake  and interacted with animals with the assistance of professional guides. See more pictures of Usher Raymond and his kids below!
https://instagram.com/p/4ywWB-SiX4/