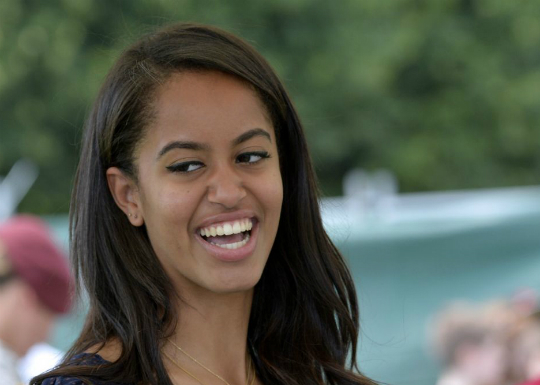 Malia is 17-years-old and finding her way in corporate America. The oldest daughter of President and First Lady Obama was recently spotted on the set of the HBO hit series Girls. 
"She's a fan, and she mentioned that to Lena [Dunham] when she came to the White House," says a family friend of Malia's ability to score such a coveted gig. "I'm not sure how long she'll be interning for. It's a bit of a trial thing for her. They've known each other and discussed for a while. Lena and her get along great," adds the source.
Malia has been taking full advantage of her time off from school. It was just a few weeks ago that the teen accompanied her mother, grandmother and sister on a tour of Europe. Michelle was in the region on business, promoting the 'Let Girls Learn' initiative, and Malia had the pleasure of seeing a number of landmarks with her sister.
The Obamas are passionate about their initiative, 'Let Girls Learn,' and often stress the importance of the movement. "Sixty-two million girls around the world who should be in school are not, and that's not by accident," said the president during a recent press conference. "In too many parts of the world, girls are valued more for their bodies than for their minds."
Malia celebrated her birthday on Saturday. She will begin her final year of high school this fall.