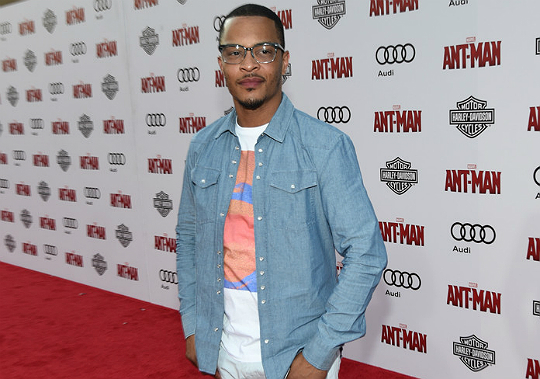 Clifford Harris, a.k.a. T.I., is one of the many stars in the highly anticipated film Ant-Man. The rapper had his family with him to celebrate during the movie's Los Angeles premiere at Dolby Theatre on Monday. T.I.'s wife, Tiny, and stepdaughter, Zonnique, accompanied him to the screening.
Clifford recently told media that his kids have adjusted well to fame and fortune. "I think the kids have grown into their own," said the star during an exclusive interview with Examiner.com. "They know what they have to offer now, and they have an opinion about how they would like to be represented. My youngest sons and my baby girl, this fame thing was something they had to grow into and develop. With the attention the show has gotten, they didn't just grow into it, but they learned a lot of about the show and themselves with it."
T.I. has learned a lot as well. He went on to tell media that it is entertaining to watch his kids grow while taping for the family's reality show. "I have some creative kids, so watching the different paths they are going down has been crazy," shared the rapper. "Also, looking at the perspectives from parents as our children grow up before our very eyes and begin to make their own decisions, it creates a unique interaction with a large family for the rest of America to watch."
T.I. and Tiny parent six kids together. Ant-Man makes its public debut on Friday, July 17, 2015.