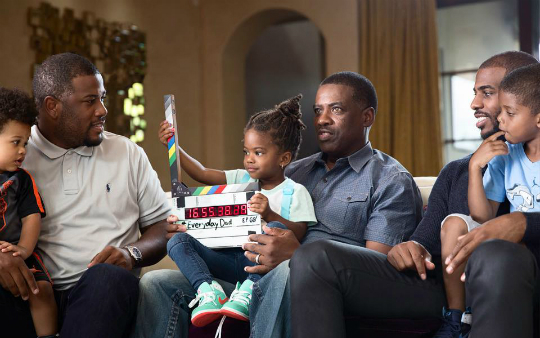 Respect and support are big concepts in the Paul family. Chris Paul, joined by his brother and father, talks about the love and encouragement that his distant family gives his son.
"Little Chris is six [years old]. He'll have a game right down the street, [and] our family don't even live out here [in Los Angeles] but usually somebody is out here," says Chris. "We've been at his little football games like fifteen people deep. At some point that becomes normal. There's never going to be a game that he just has one person there."
Many of the values that Chris and his older brother, CJ, impress upon their children comes from their father, Charles. "The values that I wanted to instill in them is about respect," says the star athlete's father. "Respecting your elders [and] definitely your parents. If you don't respect your parents [you're not] going to respect nobody else."
See what else the Bosh men have to say about fatherhood in the video below!