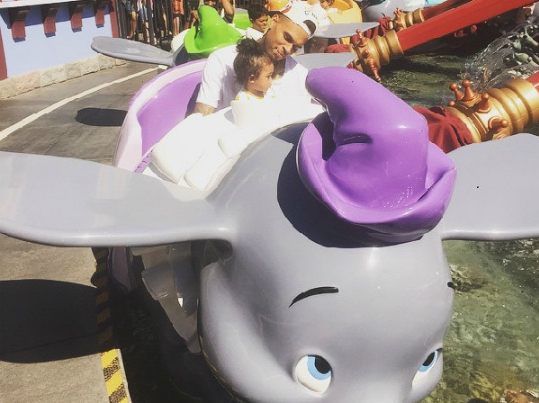 First a birthday party at her father's mansion in the hills and then a celebration at the Happiest Place on Earth. Royalty Brown is having loads of fun as a newly turned 1-year-old, thanks to her famous dad.
Chris Brown took his daughter to Disneyland in Anaheim, California, on Monday as a part of her month-long birthday celebration. The R&B singer enjoyed numerous attractions with Royalty, which included the Flying Elephant ride that has grown to be one of the amusement park's classic attractions.
Brown was the doting dad as he pushed his daughter around the park in a black stroller. Perhaps the most adorable moment came when Royalty looked at baby Megaa, Omarion and Apryl Jones' son, while sitting on her father's lap. The little ones simply stared at one another as their parents encouraged them to engage.
Omarion and Apryl have been two of many celebrities to support Chris in his journey down parenthood lane. The singer also had members from his support group present on Sunday as he commemorated his first Father's Day as a dad with a birthday party for his daughter.
See more pictures of Chris and Royalty at Disneyland below!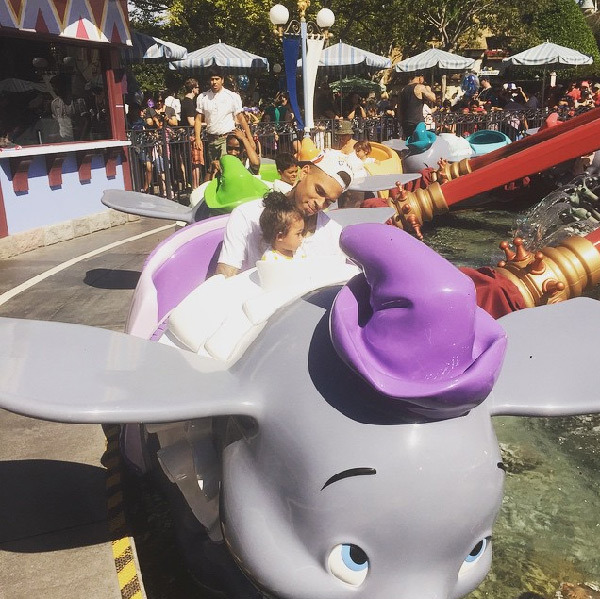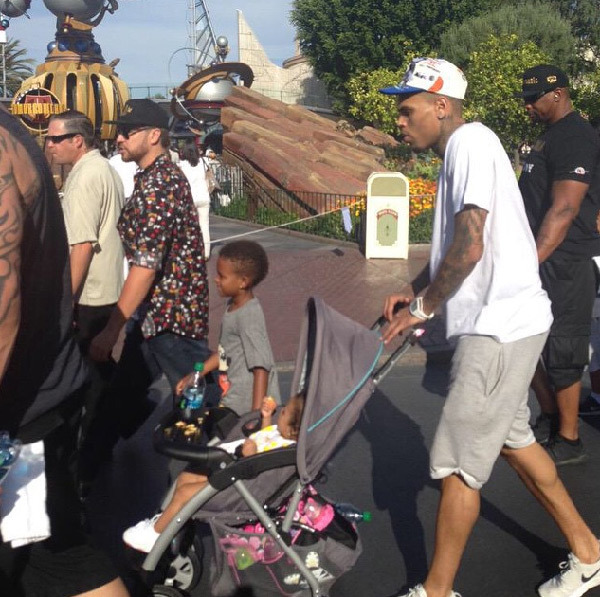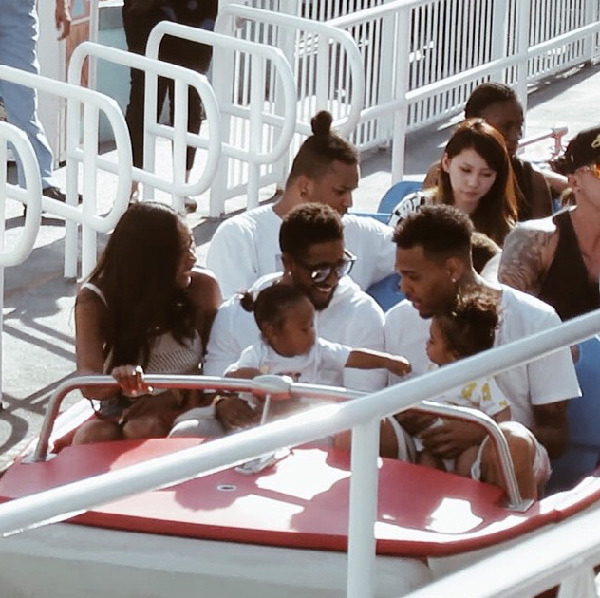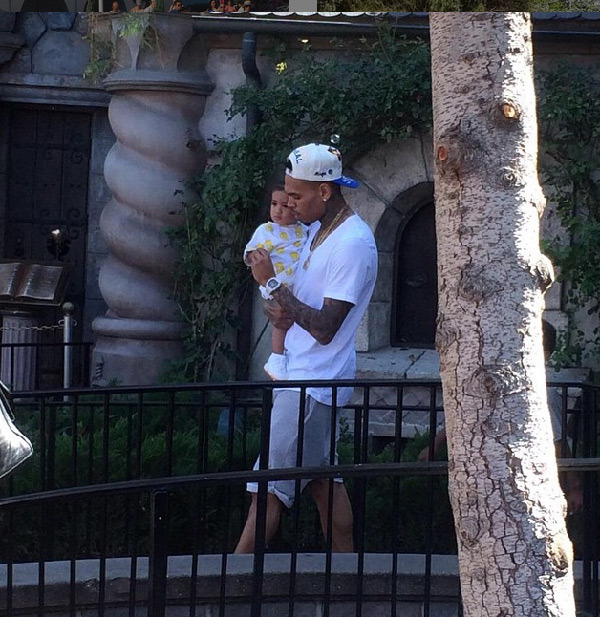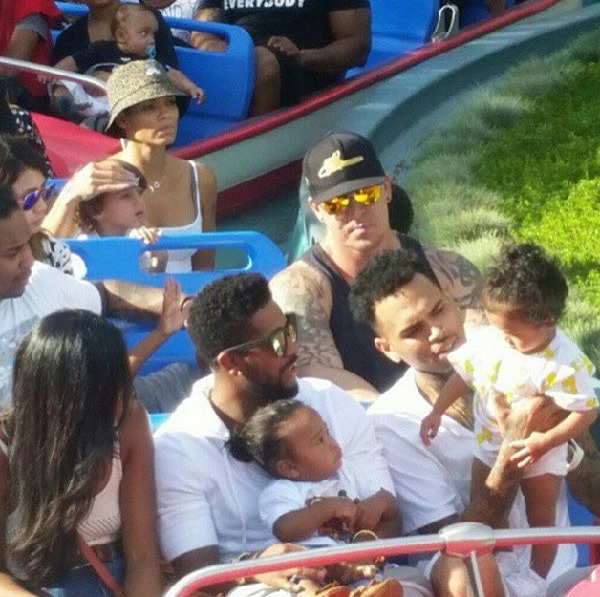 Photos: Instagram