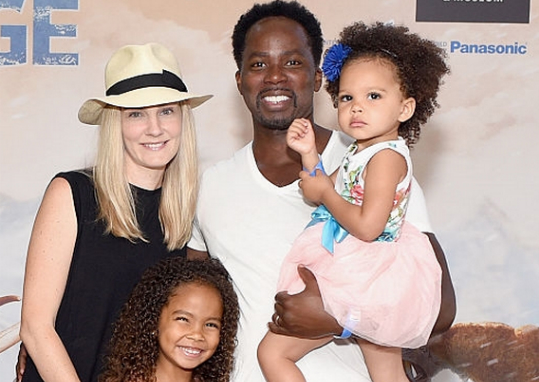 Brittany Perrineau, Wynter Perrineau, actor Harold Perrineau and Holiday Perrineau were just a few of the attendees at the Titans of the Ice Age Premiere at La Brea Tar Pits and Museum on June 20, 2015 in Los Angeles, California. Also in attendance at the family event were NBA player Wesley Johnson, actress Tisha Campbell-Martin, and their respective kids.
Shot in part at the La Brea Tar Pits, Titans of the Ice Age is a 22-minute 3D film exploration of the Pleistocene Ice Age of 20,000 years ago. The mammoth-filled movie will screen daily at the La Brea Tar Pits Museum.
Young actress Chandler Kinney was also in attendance.