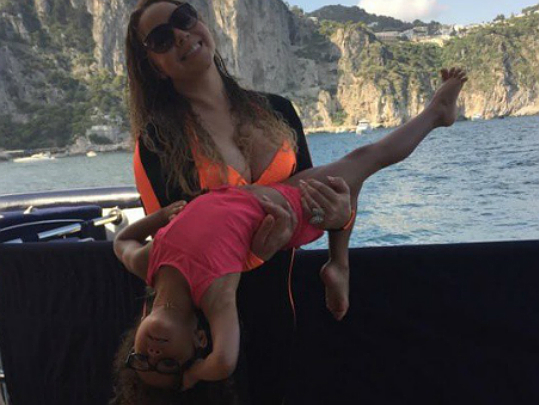 Monroe and Moroccan explored the sea with their mom, Mariah Carey, this past weekend on a beautiful yacht owned by family friend James Packer. The twins wore life jackets and had their binoculars ready to view unique creatures living in the deep.
"Boys will be #boys," captioned Mariah underneath a picture of Moroccan exploring the ocean. The little one was looking through a large pair of binoculars. Carey also shared a picture of her with Monroe. "Girls time" wrote the star who held her daughter in the pic.
Although they were having loads of fun with mom, Monroe and Moroccan didn't forget to wish their dad a happy Father's Day. "Happy Father's Day @nickcannon!! Love, Roc and Roe," shared Mariah along with a picture of the twins holding signs that read the same.
Nick responded to the love coming from his kids with gratitude. "Roc & roe Thank you!!! I love y'all soo much!!! Making me the proudest father ever. Thank you for the unconditional love #Family," wrote the star on Instagram.
Monroe and Moroccan were born on April 30, 2011. Mariah Carey and Nick Cannon were married for more than five years before moving to divorce one another last May.