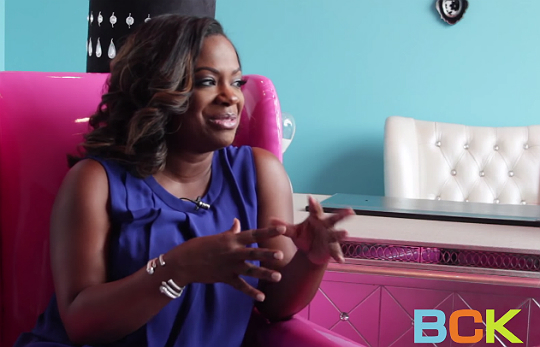 Who's says that you have to wait until you are an adult to start pursuing your dreams? Certainly not Kandi Burruss. The 'Real Housewives of Atlanta' star tells BlackCelebKids.com that childhood is the perfect time to start investing in one's goals.
"Don't think that you have to wait until you graduate from school to start pursuing your goals in life," shares the star. She also says, "If you've been talking about something for years now and you don't even know how much it costs to produce it, you have a problem."
Kandi is one of few Reality TV stars who juggles motherhood with new business ventures. She attributes such success to her showing on television. "I think that's the thing that really helps with me being on the show," explains the celebrity mom. "By me being on the show, I've never wanted to be someone who just be talking about something and then you don't ever see it come together. A lot of people on Reality TV do that."
Kandi is definitely not one of those "people" as fans have seen much of her goals, as stated on her reality show, come to fruition. Such dreams include Kandi and husband Todd Tucker's aim to mend and blend their families.
"It's great now," says Kandi of her daughter Riley,12, and Todd's adult daughter Kayla's relationship. "It took us a little second to get adjusted."
See what else the Reality TV star had to say about her family, career and responsible parenting below!