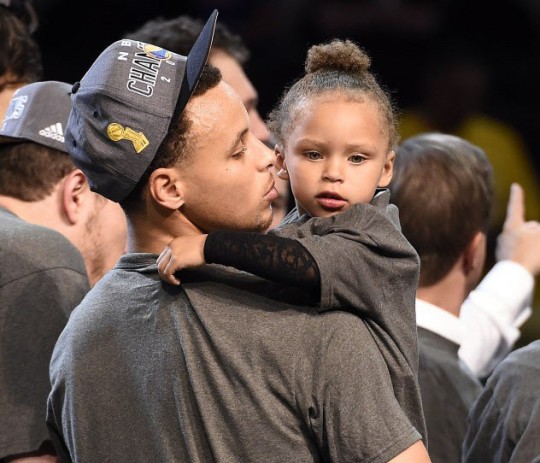 It was a night of celebration as Stephen Curry and the Golden State Warriors gained the victory over the Cleveland Cavaliers in the final game of the NBA championships. The MVP carried his daughter, Riley, onto the court after the game.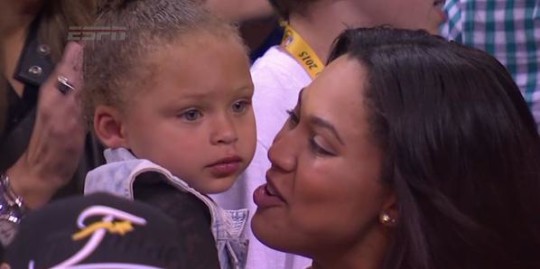 Ayesha, Riley's mom and Stephen's wife, told the toddler that her father and his team were going to "win the whole thing" just minutes before the clock counted down to zero. Riley's eyes grew large upon hearing the good news but she remained calmed for the remainder of the quarter. The 2-year-old was definitely the center of attraction, along with dad, during post-game interviews on the court as one reporter told Stephen to "bring Riley" to talk with her about the results of the game.
Curry and the Warriors beat out the Cavaliers with a final score of 105-97. The victory is the first NBA Championship that the Warriors have won in forty years. Stephen told media that the entire experience was sentimental because his father was also an NBA player.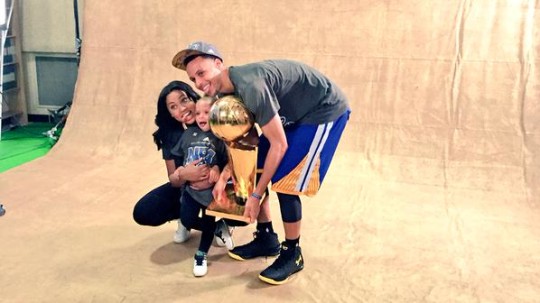 "It's an unbelievable feeling in that moment," said Stephen. "[My Father is] living through me and my teammates this — and my whole family — through this whole journey. I can't be more proud of him as a father and a role model and example for me. I hope it made him proud tonight […] it's special to have a guy that plays 16 years in the league, and you understand how hard it is to get to this point, and that makes it so much more special for me to have this for my family."
See more footage of Stephen Curry celebrating the Warriors' win with his family below!
Photos: AFP/ ESPN