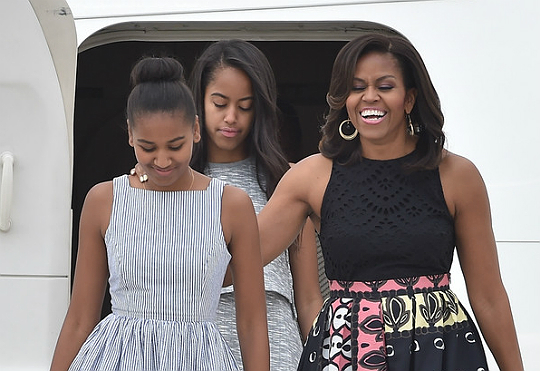 Michelle Obama's European tour has landed in Italy. The first lady and her daughters, Sasha and Malia, arrived at Malpensa airport in Milan on Wednesday. Mrs. Marian Robinson, Michelle's mother, accompanied her daughter and granddaughters on the trip.
Sasha and Malia were in color sync as both of the girls wore gray dresses. Sasha let a smile cross her face as her mom placed a hand on her shoulder while laughing out loud.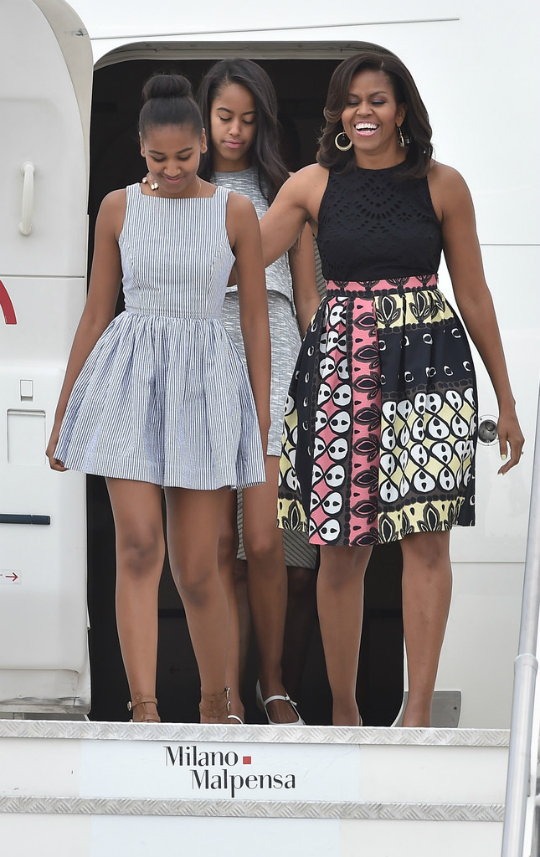 The first lady has told media that one of the Obama girls is often on the grumpy side. "We have one who generally stays [pleasant] and then we have one we call our grumpy cat," said Michelle during an interview with David Letterman. "You just never know what you're going to get from that one," added the first lady. Although prompted to give names, Michelle refrained from doing so telling Letterman, "They might be watching."
Sasha celebrated her fourteenth birthday last week. Malia will turn 17-years-old on July 4, 2015. Stay tuned for more pictures from Michelle and the girls' European trip.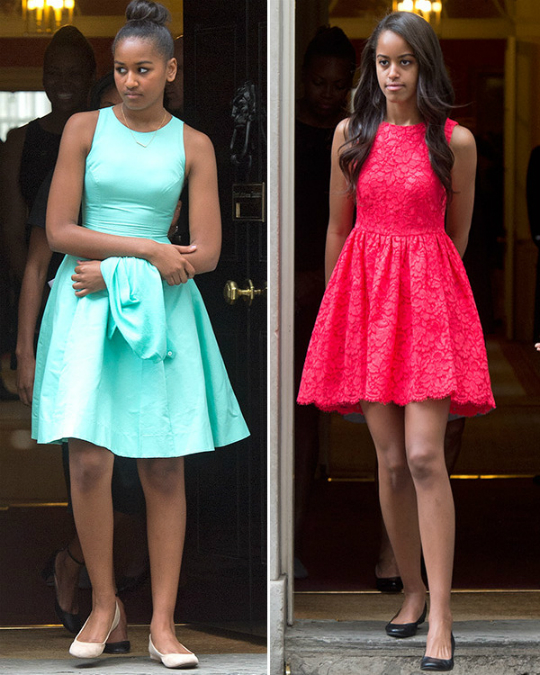 Photo: Getty Images