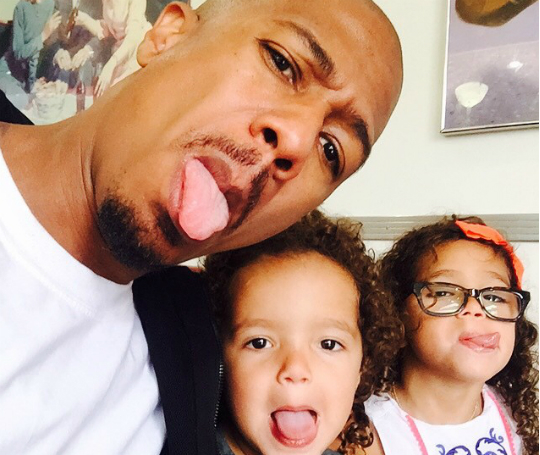 Spending time with Monroe and Moroccan was the highlight of Nick Cannon's day on Tuesday. The actor shared pictures of the twins with Instagram fans.
"How I've been spending my day," captioned Nick underneath a picture of "dem youngens" swinging. Monroe was wearing a pretty turquoise dress while Moroccan sported jean shorts with a white polo shirt.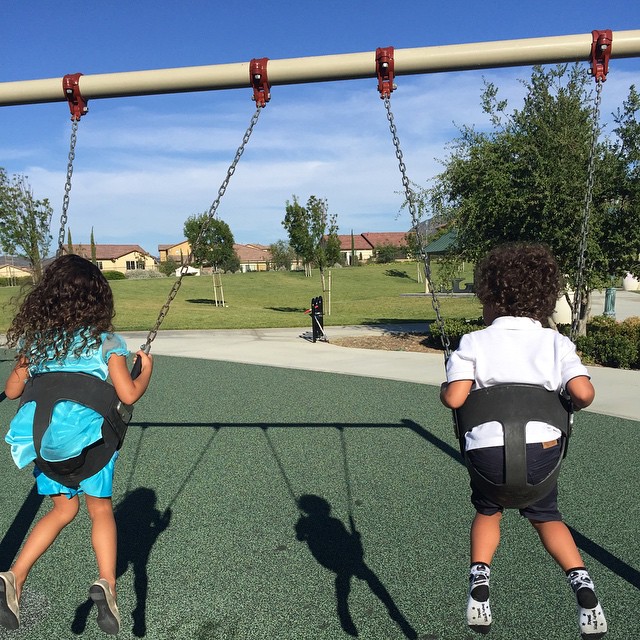 The kids also enjoyed a dessert date that included mom Mariah Carey. While they loved the sweets, they did not enjoy the milk that came with the goodies. "How we feel about milk without chocolate," shared Nick along with a picture of him and the kids sticking out their tongues. "But all the other food was on point," exclaimed the star.
Although he and Mariah are separated, the former couple do a good job of co-parenting the kids. "I was a product of that unorthodox family situation myself," said Nick when recently asked about his ability to parent alongside Mariah despite their separation. "My mother and my father and kind of moved all over the country growing up," added the star. Nick further explained that his upbringing has allowed him to exhibit "unconditional love" in every situation.
Nick Cannon and Mariah Carey have two kids together. Monroe and Moroccan celebrated their fourth birthdays in April.