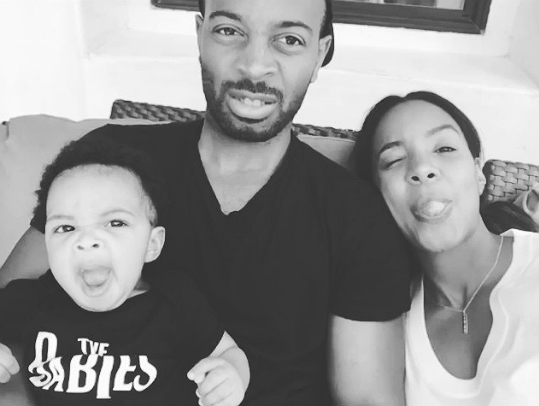 Kelly Rowland is capturing precious moments with her family. The singer recently shared pictures and footage of her son, Titan, and husband, Tim Witherspoon, with Instagram fans.
Titan and Kelly stick out their tongues in the candid while Tim gives the camera a more serious look. The proud father's expression resembles that of a stinky face, though remnants of playfulness can be seen in his demeanor.
Kelly and Tim may be sharing precious moments as the parents of several children in the near future. Pregnancy rumors concerning the 'Down For Whatever' singer have been in the media since Kelly was spotted leaving an upscale baby boutique last week. Rowland placed a protective hand on her stomach while making her exit from the retail store, which has led some fans to believe that she is with child.
The bundle of joy will be Kelly and Tim Witherspoon's second child, if the R&B singer is indeed expecting. Titan was born last November.
https://instagram.com/p/3sQU-OP-U4/