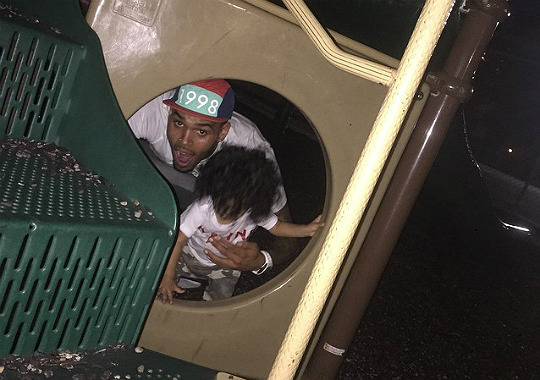 Royalty is the love of Chris Brown's life. The R&B singer recently shared pictures of him and his little one enjoying a day out.
"Got my sidekick," wrote Chris on Instagram. The singer also shared footage of him and Royalty interacting with social media fans. Check it out here!
Life has become much sweeter for Chris since the arrival of his baby girl. The artist often dotes on Royalty and shares a number of candids with fans that feature her having fun around the house.
Chris was especially the joyous father on his daughter's birthday. The star was sure to inform Instagram fans of Royalty's special day and comment on how much he missed his princess.
Brown is definitely taking words of wisdom given by fellow artist Tyrese Gibson to heart. The all-around entertainer advised Chris to focus on his daughter shortly after it was revealed that Royalty was Brown's child.
"Chris my bro! Use this moment – Use this God given stage to give other young kings permission to get more involved with their kids," shared Tyrese. "It's not about you anymore, everything we DO, SAY, everyone that we ALLOW to stay around us, every deal offer you accept, will directly effect your daughter."
Royalty is Chris Brown's only child with Nia Guzman. See more pictures of the little one below!