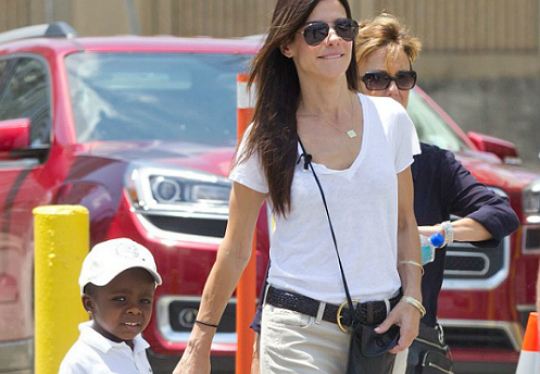 Sandra Bullock is well-versed in the Minion life, thanks to her son. The actress tells Entertainment Tonight that Louis educated her on the lively characters through his repeated requests to watch Despicable Me.
"My son making me watch 'Despicable Me' over and over again. That was the first introduction [to the Minions]," says Sandra. "And then came 'Despicable Me' part two, and that's another three hundred views, and now this; which will hopefully be another several hundred views in the house."
Although Sandra will be starring as popular character Scarlett Overkill, Louis has no idea that his mother will be participating in the film. In fact, Louis doesn't even know his mom is an award-winning actress.
"Louie has no idea what an Oscar is," shares Sandra. "He has not seen it. He doesn't know what it is." The star further explains, "He doesn't know what I do. I just go to work."
Fans of Sandra Bullock and Despicable Me will get to hear the actress when the latest installment of the film series, Minions, makes its public debut on July 10, 2015. Watch a preview of the film below!