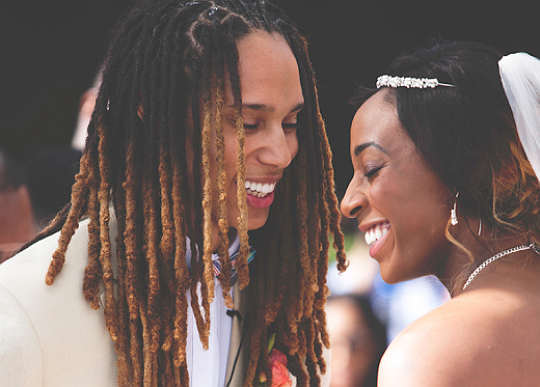 Weeks after announcing her expectancy, and days after having her partner file for an annulment, Glory Johnson is responding to media reports. The NBA star released a statement by way of email on Friday.
"I am truly really saddened by the recent turn of events and was not expecting to have our marriage end so abruptly," wrote Glory of her partner Brittney Griner's decision to end their marriage after just one month of union. "I am ready to begin focusing on my health, pregnancy and am going to remain in Tulsa to continue to build my relationship with the Tulsa Shock organization, and my teammates," shared Glory.
The WNBA star gave insight into her and Brittney's decision to wed and become parents. "I would like to address the inaccurate statements released surrounding my marriage and pregnancy," wrote Johnson. "At no stage was Brittney pressured to undertake the fertility process. In fact, throughout the entire process, Brittney was a willing participant, consenting and signing all the necessary documents that needed to be signed in order to move forward with the treatments."
Glory further explained, "While we may have both had our reservations, we both willfully and joyfully walked down the aisle together and decided to get married."
Brittney Griner and Glory Johnson wed on May 9, 2015. Glory is expecting her little one to arrive next year.