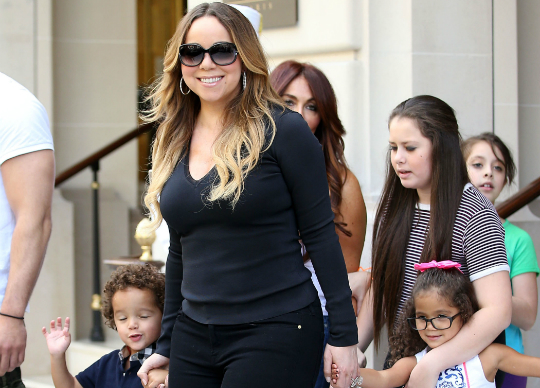 Mariah Carey has reached a settlement with her former nanny who sued the Pop star for wrongful termination a few months ago.
According to theJasmineBRAND.com,
"Mariah Carey has reached a confidential settlement with her former nanny – who accused the pop star of firing her for being too affectionate with her children – despite her claims the woman's lawsuit was only an attempt to shake her down for money."
Simonette DaCosta filed a federal lawsuit against Mariah Carey and Nick Cannon shortly after the 'We Belong Together' singer relieved her of her duties as nanny to Monroe and Moroccan. The former caregiver told the courts that she would feed, bathe and comfort the kids on a daily basis to the displeasure of Mariah.
While the reason behind Simonette's departure is not clear, Mariah told media that she is not fond of nannies who attempt to take her place as mom. "I am very hands on. I fire nannies like this," said the star during a talk with 'The Breakfast Club.' Mariah snapped her fingers to imply how frequently she terminates caregivers. "I have to," explained the star, "because if they try to make themselves more important in the babies minds than me."
No word on whether Simonette has reached a settlement with Nick Cannon.