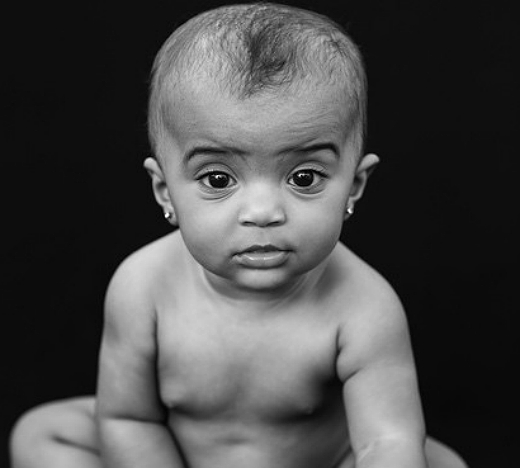 Lance Gross has his camera on Berkeley. The actor recently shared pictures of his daughter with Instagram fans.
"My Camera on Berkeley," captioned Lance underneath a picture of his sweet. The little one was looking square into the camera's lens and sitting upright as her father took the picture.
Few can forget the precious candid of Berkeley at her parents' wedding. The little one rested soundly in between Lance and newlywed wife Rebecca while photographers took candids of the happy family. "Just wanted to sleep during photos hahaha #family," captioned Lance underneath the pic.
The actor-turned-photographer has expressed his desire to be a hands-on father on several occasions. "I feel that some of the challenges I'm faced with are leaving home now," shared the star during one interview. "That's the hard part for me," added Lance. "It worked before because Rebecca and I know how to deal. It's intriguing being away and, [after] missing each other, to reunite after that. But I don't want to miss a thing when it comes to [Berkeley]."
Berkeley is Lance and Rebecca Gross' only child. She was born last November. See more pictures of the little one below!