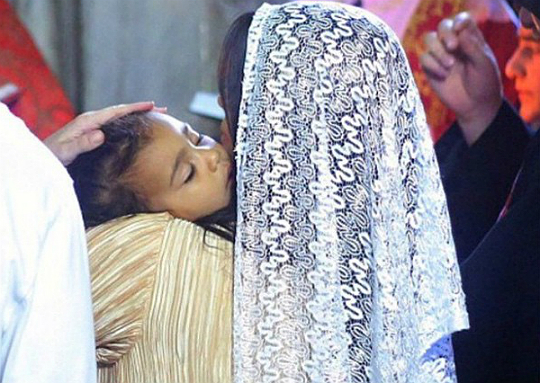 North's baptism was cuter than we thought. Kim Kardashian-West recently shared pictures from her daughter's baptismal ceremony in Jerusalem that were simply delightful.
"I don't remember posting these pics of us in Jerusalem. This was where Mary took Jesus to wash him off after he died on the cross," shared Kim along with a picture of her, Kanye and North. The 'Keeping Up With the Kardashians' star also gave insight into her pregnancy by telling Instagram followers, "Baptizing North in Jerusalem in an Armenian church with our new baby in my belly was so special."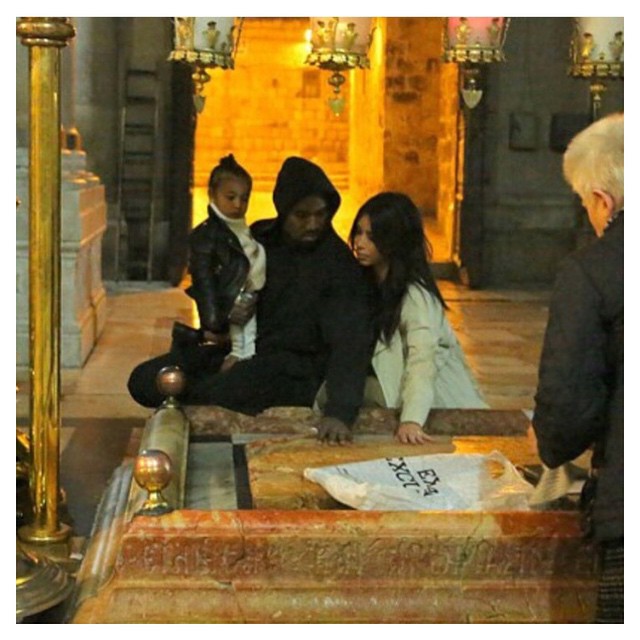 Fans learned of Kim's expectancy a few weeks ago when the star shared her positive pregnancy results on an episode of 'Keeping Up With the Kardashians.' Mrs. West has since addressed critics and gossipers who believe she is pregnant by way of surrogate and planning to name her child after a point on the compass.
"I don't like South West," said Kim during a recent interview. "North will always be better, and she has a better direction." The Reality TV star added, "I don't think we'll go with another direction."
Kim and husband Kanye West are expecting their second child to arrive this winter. Today is North West's second birthday.