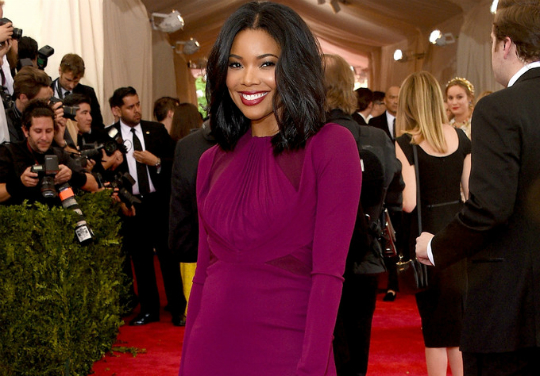 Everyone deserve respect; even the dog. That's what Gabrielle Union tells Access Hollywood. The actress gives an inside look into her life as step-mom of four children.
"I think there's always a transition period," says Gabrielle of her parenting with husband Dwyane Wade. "If you're going to be a good, reasonable, normal person, they get use to that. And you just have to be another adult in their life that supports them and loves them. And don't ever think that you're going to replace any of their parents. You just love them."
Although Gabrielle admits that the pressure to try and "replace" her step-sons' mothers is real, the actress tells media that she does not fall prey to such temptation. "They have good moms," explains the star. "I just want to be another loving adult in their lives."
In being another "loving adult," Gabrielle has established rules for the boys to follow. "We have house rules that are posted," shares the actress. "So no matter who is there, everybody knows [the rules]."
And what is the biggest rule? "Respect … Even the dog. You have to respect their space. Just because you want to play, and they're old, they don't want to. Respect their position."
Gabrielle and Dwyane Wade wed last Fall. Dwyane has two kids, Zion and Zaire, from his marriage to Siohvaughn Funches, and a son named Xavier with Aja Metoyer. The Miami 'Heat' star is also a father figure to his nephew.
Photo: Getty Images