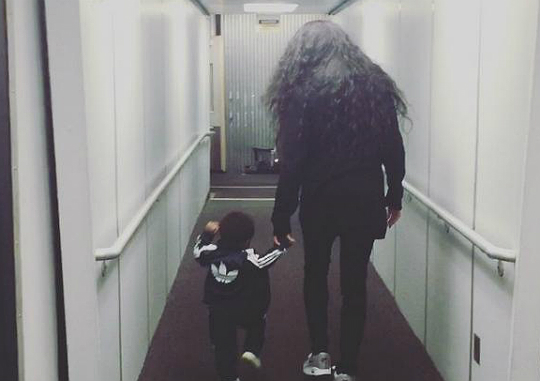 Prospects are grand for Future Zahir Wilburn as he has already begun waling out his own path; literally. Ciara recently shared footage of her son walking, with her assistance of course, that was simply adorable.
"I Can Finally Hold Hands And #WALK With My Little One! #Milestones," shared the singer. The moment certainly was memorable as Ciara looked down while holding her son's hand. Future was more focused on what was ahead of him so he didn't make eye contact with his mom but the footage was still precious.
Ciara has classified her son as her pride and joy who keeps her grounded. "I was really prepared when my son was born," said the singer during one interview. "He was planned, so I was really excited for him to be on this earth."
She further explained, "The cool thing is that [my son] travels with me. He's my good luck charm. If anything, he makes the traveling even more interesting. It could be another way, but it has been working out very smoothly."
Watch as Ciara walks hand-in-hand with little Future below!
https://instagram.com/p/3xtm6OSHgM/?taken-by=ciara