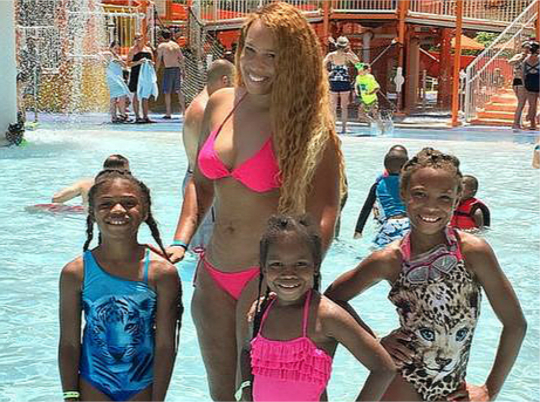 Chanita Foster and the kids are starting summer early. The celebrity mom and three of her children were recently photographed while enjoying a day in the sun at Nickelodeon's Lagoon Park in Orlando, Florida.
"Fun in the Sun with #TeamFoster," shared Chanita. The event was in honor of Jordan's birthday, which was a few days ago. Chanita and the kids also stopped by Magic Kingdom during their birthday trip extravaganza. "All Because I made a PROMISE," wrote Chanita.
The celebrity mom made sure that the kids had a blast during their visit to Magic Kingdom. Foster even shared a candid of the girls resting soundly after a long day of walking around the theme park and enjoying the attractions. "This is what happens when your Mommy is ChanitaFoster and she will make sure you RIDE EVERY RIDE in the Park in one day because you aren't coming back the next day," shared the star.
Chanita and husband George Foster parent six kids together. See more pictures of the family below!