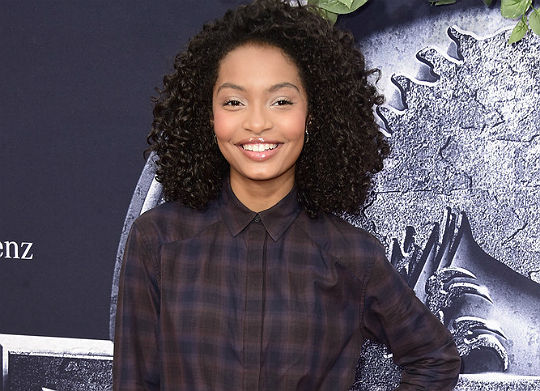 Yara Shahidi was one of several young stars to attend the premiere of Universal Pictures' Jurassic World at Dolby Theatre in Hollywood, California, on Tuesday. The 'Black-ish' star smiled wide as she posed on the red carpet for pictures.
Jurassic World is the next dimension in the dinosaur adventure that began as a literary fantasy decades ago. Isla Nublar is now leading out the vision of John Hammond who dreamed of 22 years ago in having a theme park in which animals and humans interact. Now the park, Jurassic World, is in full swing and it appears that everything is going well; emphasis on "appear."
Behind closed doors, executives determine that customer interest is declining and decide that the only way out of the financial hole is through a new edgy attraction. The plan backfires horribly and those in the theme park are thrust into the fight of their lives: literally.
Jurassic World is currently playing in theaters nationwide. Check out the trailer below. You can expect to see more of Yara Shahidi when the second season of 'Black-ish' premieres in coming months.
Photo: Getty Images