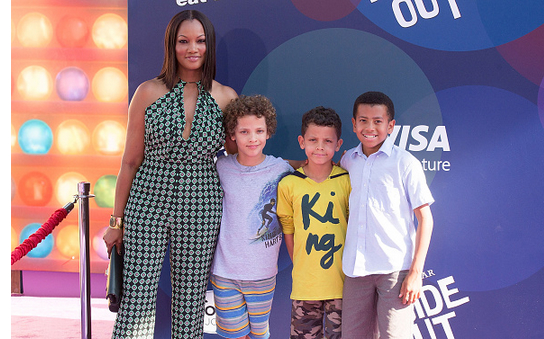 Garcelle Beauvais and sons Jaid and Jax were all smiles at the premiere of Inside Out at El Capitan Theatre in Hollywood on Monday. The actress and the boys  first posed for pictures on the red carpet and later goofed off in a photo booth.
Beauvais has been in celebration mode since announcing the debut of the final story in her I AM children's book series. "So excited to announce our 3rd book #IAmAwesome Now available for Pre-Order through amazon," shared Garcelle with Instagram fans a few weeks ago. She went on to tell subscribers that her final installment in the series "engages A child's imagination celebrates being brave and being a good friend and never to give up."
Jai, Nia and their friends take kids along with them on their journey to discover their uniqueness in I AM Awesome. The trials that they experience while learning about their personalities can help kids reading the story explore their distinct characteristics and become confident in themselves.
You can learn more about I AM Awesome here. Garcelle Beauvais has three kids in all.
Photos: Getty Images