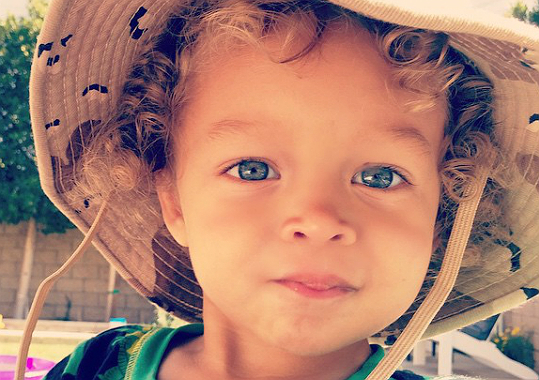 Aden Housley is growing by leaps and bounds. The tot's mom, Tamera Mowry-Housley, recently shared pictures of her little one with fans that featured Aden smiling and stuntin'.
"How has he mastered the selfie already," asked Tamera. The talk show host was commenting on her son's ability to capture a stellar candid without the assistance of a selfie stick. "My Love," wrote the star.
Tamera recently told her blog readers that parenthood has allowed her to understand her upbringing. "My mom did a wonderful job with us kids. She believed in us, she kept us in check and she made me realized that anything is possible," wrote the star. "Not until having Aden did I truly understand that level of shared love. She would say that you won't understand until you're a parent–there is no love like that between a mother and her child. And how right she was. There isn't a heart big enough to contain all of that love."
Tamera and husband Adam Housley will soon spread the love abroad when they welcome their daughter this summer. The couple are expecting their second child to arrive in July.