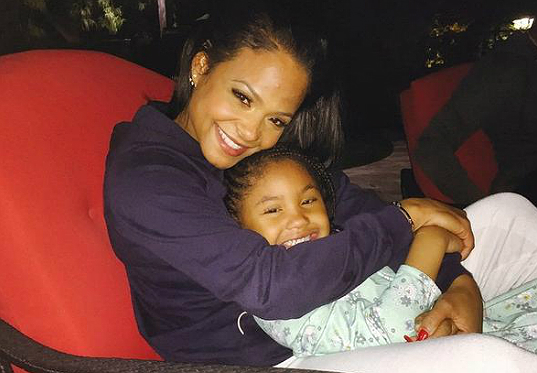 Long days end with a blast for Christina Milian who is one proud mama. The celebrity recently wrote a heartfelt letter to working moms like herself who strive to have thriving careers while spending precious moments with their kids.
"Everyone knows I love my Violet," began Milian. "I like to make every single moment we spend together feel like the best time in her and my life. Even still, I've learned it's okay to work extremely hard."
Christina went on to tell readers that her passion to expand her career became more intense after giving birth. She also advised other working moms to let their kids decide family activities more often. "Treat your child to an event or something that they like to do, like go toy shopping go to the park," said the star.
Although every task has its challenges, Christina told fans that parenthood is the most rewarding responsibility that she has ever been given. "Being a mom is one of the most awesome experiences I've ever had, and Violet is one of the most awesome kids I know. Not only does she have 'it' in her, but I feel parenting has a lot to do with it, as well as her surroundings."
Read Milian's full letter to working moms here.