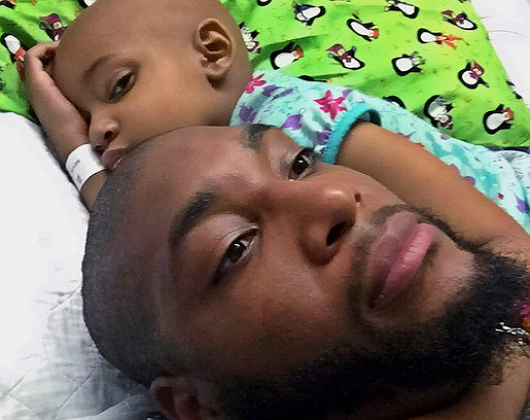 Devon Still is asking for prayers for his daughter, Leah, after encountering a complication that could lead to a setback in the little one's health.
"We hit a pretty serious complication from the stem cell transplant called VOD," shared Devon with Instagram fans last week. "They caught it early so hopefully it gives the doctors a better chance of stopping it from getting aggressive. As you can imagine our minds are all over the place but we're going to try and remain positive."
In keeping with his mission to "remain positive," Devon has reserved a space on his back for body art. "In a couple of days it's going to be a year since my daughter was diagnosed with cancer so I decided to dedicate a back piece to her," shared Devon along with a tattoo of his daughter with Instagram followers. "Started with the portrait today and @danpricetattoo killed it! To be continued for the rest #LeahStrong," added Devon.
Leah was diagnosed with stage four cancer last year. The little one was deemed cancer-free by medical doctors after more than six months of battling with the disease. Leah celebrated her fifth birthday last month.