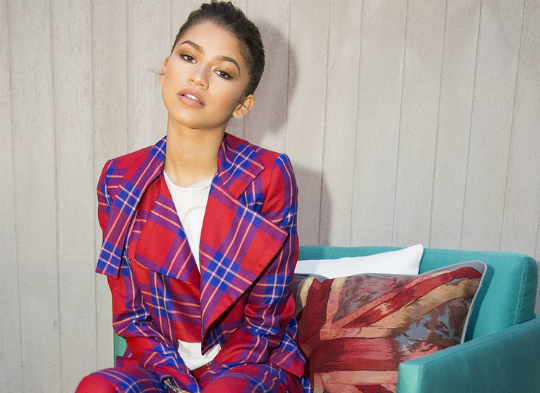 Zendaya Coleman was one of several young stars to attend the unveiling of the Vivienne Westwood hotel suite at The London in West Hollywood on Wednesday, May 27, 2015. The teen took several pictures by herself and with good friend Keke Palmer who was also in attendance.
Both Zendaya and Keke received much attention for their attire that was fashion forward in every way. Keke's outfit was a striped pants suit with gray t-shirt. The informality of the shirt, when coupled with the suit, made for a good balance that was befitting for the unveiling. Zendaya also went for the casual-type look by wearing a white t-shirt underneath her stylish pants suit.
The Disney star released a new track from the film Finding Neverland's soundtrack a few days ago. The young star's song, 'Neverland,' is a remix of the Broadway single that charmed the hearts of many decades ago. It is currently receiving buzz for being a ballad that the masses can enjoy.
Zendaya made her debut in the entertainment industry as an actress on the hit show Shake it Up several years ago. The star recently shared a snippet of her journey to stardom with media. "I wanted to be a singer, I wanted to be a dancer, I wanted to do all of that," said Coleman. "Fortunately enough for me, I think because I was really strong in what I wanted and I went out there to just get it, I got my first big job: Shake it Up."
The actress has since then made a number of onscreen appearances and gotten her own show called K.C. Undercover. You can catch her weekly on the Disney Channel.
Photos: Instagram via @Zendaya and @Luxurylaw